DIE SCHÖNSTEN BEACHCLUBS
DER WELT
Für Dich und Deinen Sommer sind wir immer auf der Suche nach den schönsten Beachclubs der Welt und haben wahre Paradiese für Dich und Deinen Sommerurlaub gefunden!

Ob im sonnenverwöhnten traumhaft schönen St. Tropez, an den schillernden Stränden von Marbella, an den glamourösen Beaches von Dubai oder auf der paradiesischen Karibikinsel St. Barth. Wir sind fündig geworden bei der Suche nach den schönsten Beachclubs der Welt!
Und daraus haben wir eine kleine aber feine handpicked Selection der schönsten Beachclubs der Welt geformt!

Denn was gibt es feineres als den ganzen Tag in der Sonne zu relaxen, coole Vibes von spitzen DJ´s zu genießen, seinen göttlich schönen Bikinibody im frischen Pool abzukühlen und sich Finefood, healthy homemade Beachfood und kühle Drinks von sexy Kellnerinnen und Kellnern servieren zu lassen!?

Genau!

Und jetzt ganz viel Spass beim Träumen und Genießen!

Die schönsten Beachclubs der Welt warten schon auf Dich und Deinen Beachbody!

Los geht´s!
BY THE EDITORS OF HELLOBEACHBODY.COM
Babylon Beach, Ibiza
Santa Eulalia, Ibiza, Spanien
Our vision can be summarised simply – honesty, ethical awareness and style.
Welcome to Babylon Beach!
Located on the coastline, just 5 minutes stroll from the Ibiza town of Santa Eulalia, Babylon Beach is the restaurant and cocktail bar of choice for discerning gastronomers looking for quality cuisine, and that unique chilled Ibiza vibe.


Owned by Angela Vestey (see below) Babylon Beach is renowned both for
its cuisine – quality interpretations of classic Ibicenc, Mediterranean and European dishes with a strong focus on organic, and locally sourced ingredients
its setting – tucked away in quiet cove, but directly on the seafront, Babylon Beach Bar is the perfect escape from the madding crowd, whilst celebrating the best of what Ibiza has to offer
Babylon Beach was designed by renowned stylist and owner Angela Vestey. It perfectly compliments the ambiance of the local area whilst also considerate of each guests comfort.
The restaurant offers sea views, with or without shading, comfortable sunbeds under bamboo umbrella's and a private dining / bar area. Set to a warm, sumptuous sound-track, Babylon is perfect for whiling away the hours, with wonderful views and a team dedicated to your enjoyment of the day. Staff are multi-lingual, and pride themselves on ensuring your visit with us is one of the highlights of your Ibiza experience.
Copyright Text @ Babylon Beach
Carrer Bartomea Tur Clapés, 20,
07840
Santa Eulalia del Río,
Illes Balears
T.: +33 494 79 83 25
Bagatelle Beach, St. Tropez
Ramatuelle (Saint-Tropez), Frankreich
The ultimate destination for French Mediterranean atmosphere & cuisine!
After their success story in the US, Brazil, and St Barths, Aymeric Clemente and Remi Laba transferred their Bagatelle concept to Pampelonne beach. Only a few a meters away from the "Palmiers", this venue has been enhanced, thanks to the Cannes architect Gilles Pellerin who restored the original spirit of a mystic beach. Under the guidance of Christophe Vialette, Bagatelle is buzzing around the peninsula with its high class French codes and Mediterranean cuisine created & executed by Executive Chef Nicolas Cantrel.
Copyright Text @ Bagatelle Beach
Bagatelle Beach, St. Tropez
Route des Tamaris
83350 Ramatuelle
T.: +33 494 79 83 25
Bondi Icebergs Club, Bondi Beach
Bondi Beach, Australia
Everyone is welcome!
Our Swimming Club dates back to 1929 and owes its origin to the desire of a band of local life savers trying to maintain their fitness during the Winter months.
They formed the Bondi Icebergs Winter Swimming Club, drew up a constitution and elected office bearers. Included in the constitution was a rule that to maintain membership it was mandatory that swimmers compete on three Sundays out of four for a period of five years. This rule, known as the "15B rule" still exists and has been the source of much commentary over the years.
The Bondi Icebergs become licensed in 1960 and the members moved from a tin shed into comfortable premises with bar & poker machines. A further update took place in the 1970's enabling the Club to operate on two floors.
In 1995 female members were admitted, and in 2002 the Club opened their new premises.
The Bondi Icebergs is the only licensed Winter Swimming Club in the world.
Since its beginning back in 1929, the Club has forged a reputation as one of Australia's most famous Winter Swimming Clubs. We could not have reached where we are today without the support of all the members who have been involved with this great Australian swimming club.
Copyright Text @ Bondi Icebergs Club
Bondi Icebergs Club, Bondi Beach
1 Notts Avenue
Bondi Beach NSW 2026
info@icebergs.com.au
T.: (02) 9130 312
Und es geht weiter mit den schönsten Beachclubs der Welt …
Drift Beach, Dubai
Dubai, Vereinigte Arabische Emirate
Where Luxury Beach Chic Meets Casual Simplicity
Private beach club with a stunning infinity pool, overlooking one Kilometre of prime beachfront and lush landscaped surroundings offering panoramic views of Palm Island Bay and Dubai's iconic skyline, DRIFT was created to delight the most discerning guest.
Copyright Text @ Drift Beach
Located at the "One & Only Royal Mirage", Dubai
T.: +971 4 315 2200
Le Club 55, St. Tropez
Ramatuelle (Saint-Tropez), Frankreich
Simplicité et authenticité.
Ce lieu tout à fait à part sur la plage de Pampelonne applique, depuis sa création en 1955, sa philosophie qui se résume en une phrase : "Ici le client n'est pas le roi… parce qu'il est un ami."
Copyright Text @ Le Club 55
Le Club 55, St. Tropez
43, BOULEVARD PATCH
83350 RAMATUELLE
T.: +33 (0)4 94 55 55 55
Nikki Beach, Ibiza
Ibiza, Islas Baleares

Tucked away on a beautiful beach on Ibiza's Santa Eulalia area, Nikki Beach Ibiza provides guests with a stylish place to dine and play.

Diners enjoy international cuisine with Spanish flair and beachfront views. Experience a restaurant like no other, with resident and guest DJs providing a happy soundtrack for your meal.
Our extensive menu spans healthful salads, innovative sushi rolls, freshly caught seafood entrees and slow-roasted free-range rotisserie chicken. Don't miss our signature sushi boats and sharing platters, perfect for big groups.
Copyright Text @ Nikki Beach Ibiza

Nikki Beach Ibiza, IBIZA
Avenida S'Argamassa 153
07840 Santa Eulalia del Rio
Balearic Isles,Spain

T.:+34 971 338 403
Und es geht weiter mit den schönsten Beachclubs der Welt …
Nikki Beach, St. Barth
Saint Barth, Carribean
Nikki Beach Saint Barth defines barefoot chic, with oceanfront dining and warm Caribbean breezes.

Nestled on the magnificent beach of Saint-Jean, Nikki Beach Saint Barth encompasses celebration, sophistication and excitement. Opened in 2002, the location oozes simplistic luxury with all-white, plush sun beds, chic drapery and the brand's trademark teepees throughout. The famous beach club and has become known as the playground of choice for the world's most well-known celebrities.
Copyright Text @ Nikki Beach Saint Barth
Nikki Beach Saint Barth,St. Barth
Plage de Saint Jean
97133 St. Barth, FWI

T.: +590 590 27 64 64
Nikki Beach, St. Tropez
Ramatuelle (Saint-Tropez), Frankreich
One of the hottest touchstones for international celebrities and party vibes!
You'll find Saint Tropez's in crowd bronzing themselves on oversized plush daybeds, sipping exotic cocktails and chilling to the all-day tunes of Nikki Beach's world-class DJs.
The bar serves some of the best Champagnes, showcasing the top offerings from the famous French region. Perrier-Jouët, Dom Pérignon, Krug and Cristal headline the menu.
Open daily, jet setters, celebrities and French locals flock to Nikki Beach Saint Tropez to soak up the sun on luxurious day beds while enjoying lunch and creative cocktails.
Copyright Text @ Nikki Beach St. Tropez

Nikki Beach St. Tropez, Saint Tropez
Ramatuelle, Pampellone Beach
BOAT COORDINATES: 43° 13′ 21.885" N 6° 39′ 14.88" W
Ocean Club, Marbella
Puerto Banús (Marbella), Spanien
The Ocean Club is 9,000 square metres of style, luxury and glamorous indulgence, the very epitome of what today's beach club should be.
Ocean Club is the original classic beach club in Marbella – a reference for style, modern luxury and an atmosphere that has made it famous as one of Europe's chic favourites for relaxing, partying and enjoying the best that summer has to offer. It all happens around a huge saltwater pool, where super-comfy, extra large sun beds are ranged on a beautiful pool deck overlooking sea and pool.
It's a world of blues and whites – the blue of the water and the sky against the cool whites of the beach club. Order waiter service at your sun bed or relax with a cocktail or sisha pipe at the bar as the DJs create a relaxing summer chill ambience that gradually turns into a party atmosphere. Daytimes are easygoing, with a quality restaurant and massages, while our themed parties are famous for being as glamorous as they are exciting and lively. Live music, dancers, entertainers and beautiful people make it an experience to remember.
Copyright Text @ Ocean Club Marbella
Ocean Club Marbella, Marbella
Avda. Lola Flores s/n
29660 Nueva Andalucia
Marbella, Spain
T.: +34 952 90 62 43 (Restaurant)
T.: +34 952 908 137 (Sun Bed Booking)
Principote, Mykonos
Mykonos, Griechenland
In Panormos, Mykonos, the Principote Beach Club lies in a haven where raw Mediterranean beauty meets refined services and luxurious amenities.

In a breathtaking beach with pristine waters and fine sand, it is more than just a venue: it is the passionate and free-spirited heart of the Principote Group, setting the pace and welcoming guests to the Principote world.

Whether it's soaking up the sun under the hand-knit umbrellas at the Panormos beach while enjoying a signature cocktail, indulging in a professional massage, catching up with the latest fashion trends on the Agora boutique or relishing a gorgeous mediterranean cuisine dinner surrounded by the mesmerizing views its high-end restaurant provides, the Principote's beach club is a treasured experience.

Beyond laid back summer living, the Principote experience is a celebration of life in its truest form – and that cannot be missed. Whether it's its legendary parties or its elegant social and corporate events, Principote's unique ambience, cosmopolitan yet unpretentious, and unsurpassed service, seamless and discreet, make every occasion a flowing moment in time that will be forever remembered.
Copyright Text @ Principote Mykonos

Principote Mykonos, Mykonos
Panormos Beach, Mykonos Greece
Kikladhes, Greece
T.: +30 2289 077184
Scorpios, Mykonos
Mykonos, Griechenland
On a sun-drenched southern tip of Mykonos, Scorpios encompasses a Beach, a whitewashed stone House, custom-built stages for daily sunset rituals, and ample open-air terraces spilling onto the Cycladic coastline.
Copyright Text @ Scorpios Mykonos

Scorpios Mykonos, Mykonos
Paraga, 84600 Mykonos
Kikladhes, Greece
T.: +30 22890 29250
Die schönsten Beachclubs der Welt – eine Handpicked Selection die wir laufend erweitern!
To be continued…
Mehr zum Thema
Living:
STAY TUNED!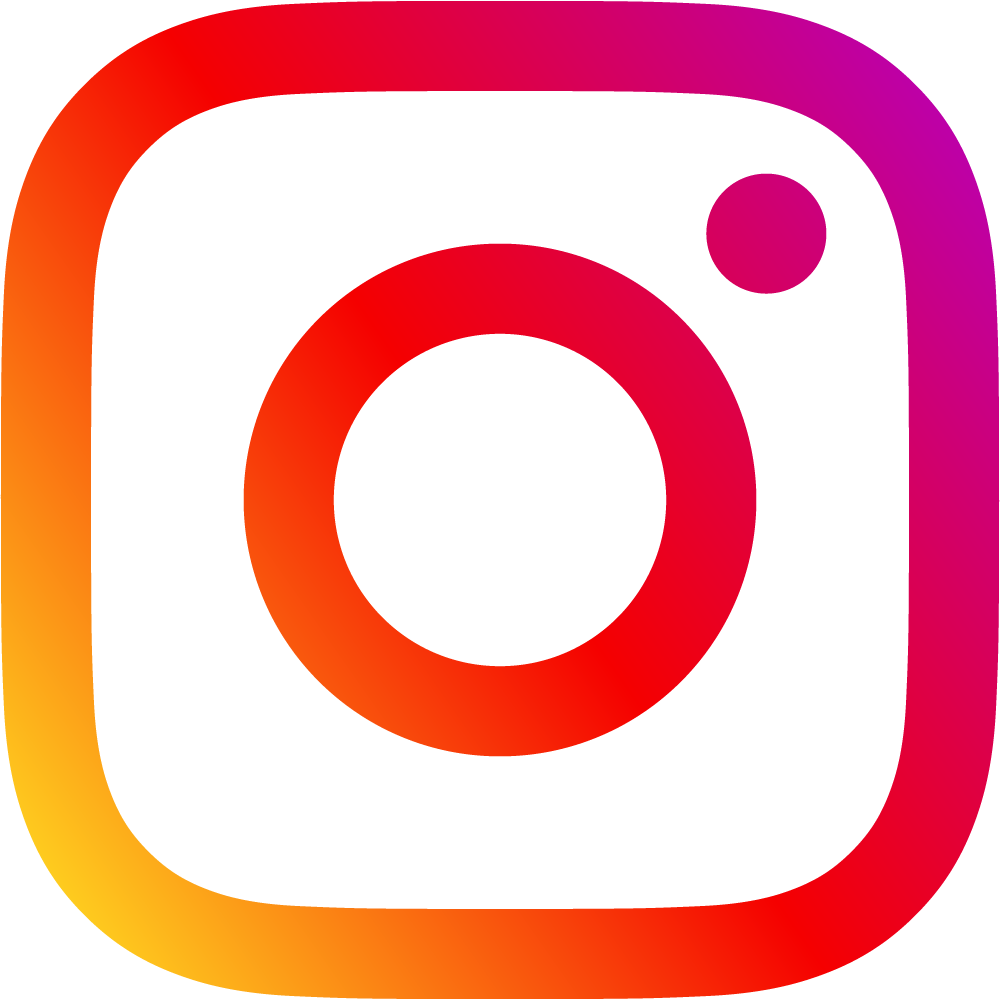 www.bagatellebeach.com https://icebergs.com.au https://driftbeachdubai.com/